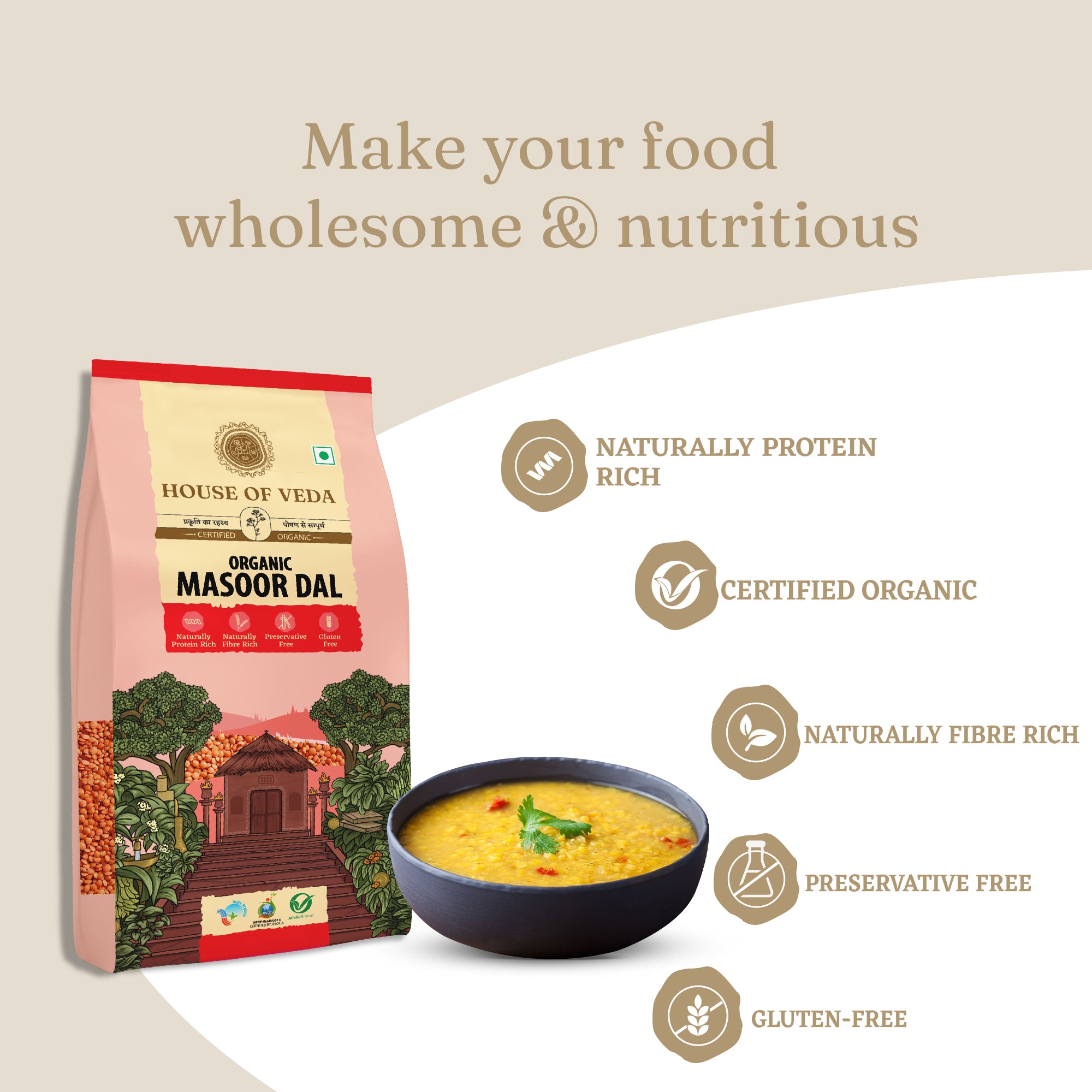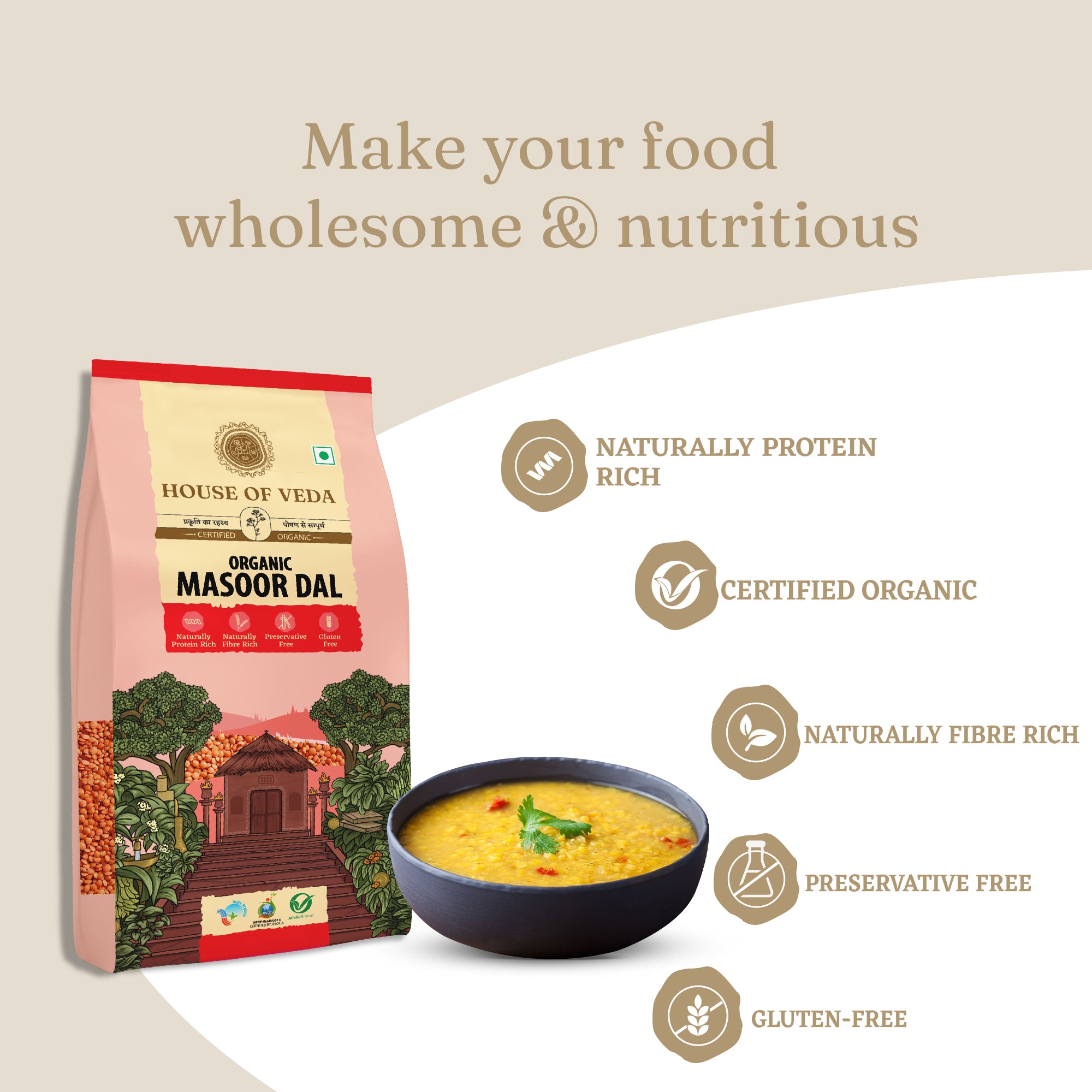 Organic Masoor Dal 1Kg
House of Veda Masoor dal is organically grown and goes through a process of cleaning and sorting to ensure that the final product is pure and authentic. It's naturally rich in protein and has other nutrients intact making our dal tasty and healthy. (Also Available in 500g Pack).
· Certified Organic
· Preservative Free and Gluten Free
· Organically grown without the use of any pesticides or fertilizers
· Hygienically packed to preserve freshness
· Unpolished dal for a healthy life

Organic Masoor Dal is a healthy, balanced and nutritious meal option. This meal is low in fat and has no cholesterol. It is an excellent source of protein and iron. The Masoor dal contains magnesium, copper, zinc and manganese which helps to maintain healthy bones and blood vessels.