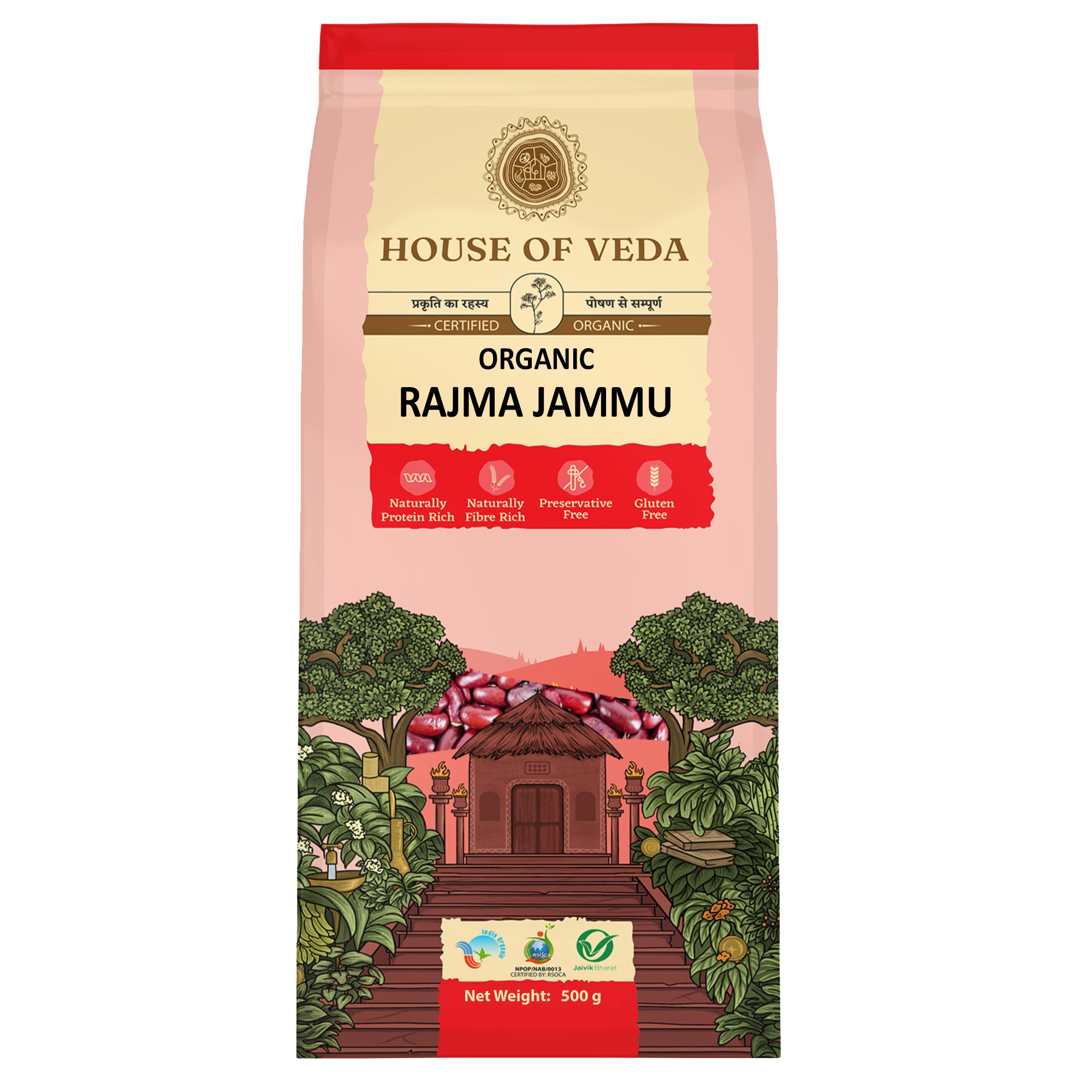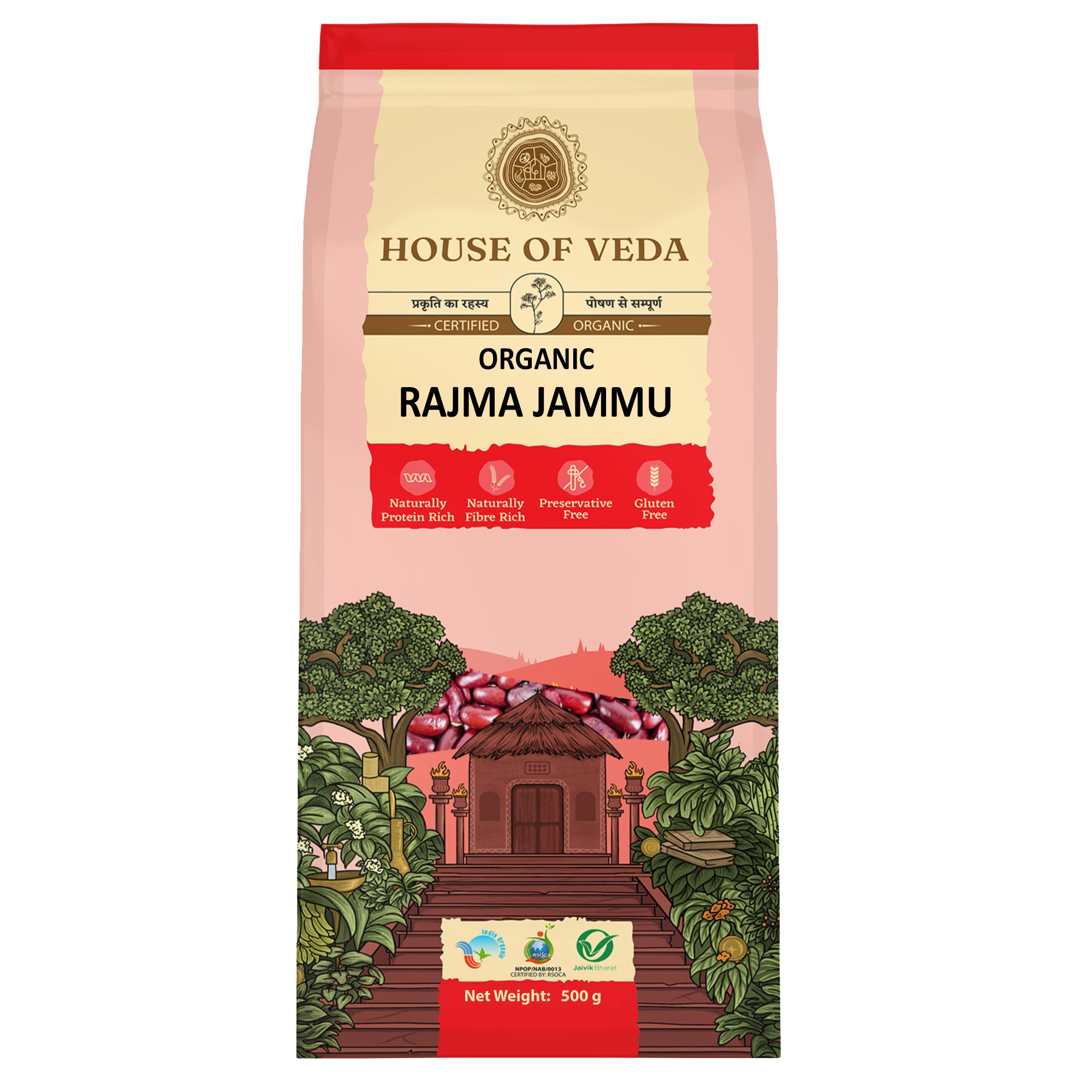 Organic Rajma Jammu 500g
House of Veda Organic Rajma Jammu is healthy, delicious, and nutritious as it is organically produced, unpolished, and additives-free. Our organic rajma Jammu is naturally rich in protein and gluten-free, making it a suitable meal choice. (Also Available in 1kg Pack).
· Certified Organic
· Preservative Free and Gluten Free
· Organically grown without the use of any pesticides or fertilizers
· Hygienically packed to preserve freshness
· Unpolished dal for a healthy life
Our organic Rajma is not just an ingredient in Indian recipes. You can also use it in salads! It's a great way to add some color and health to your table.