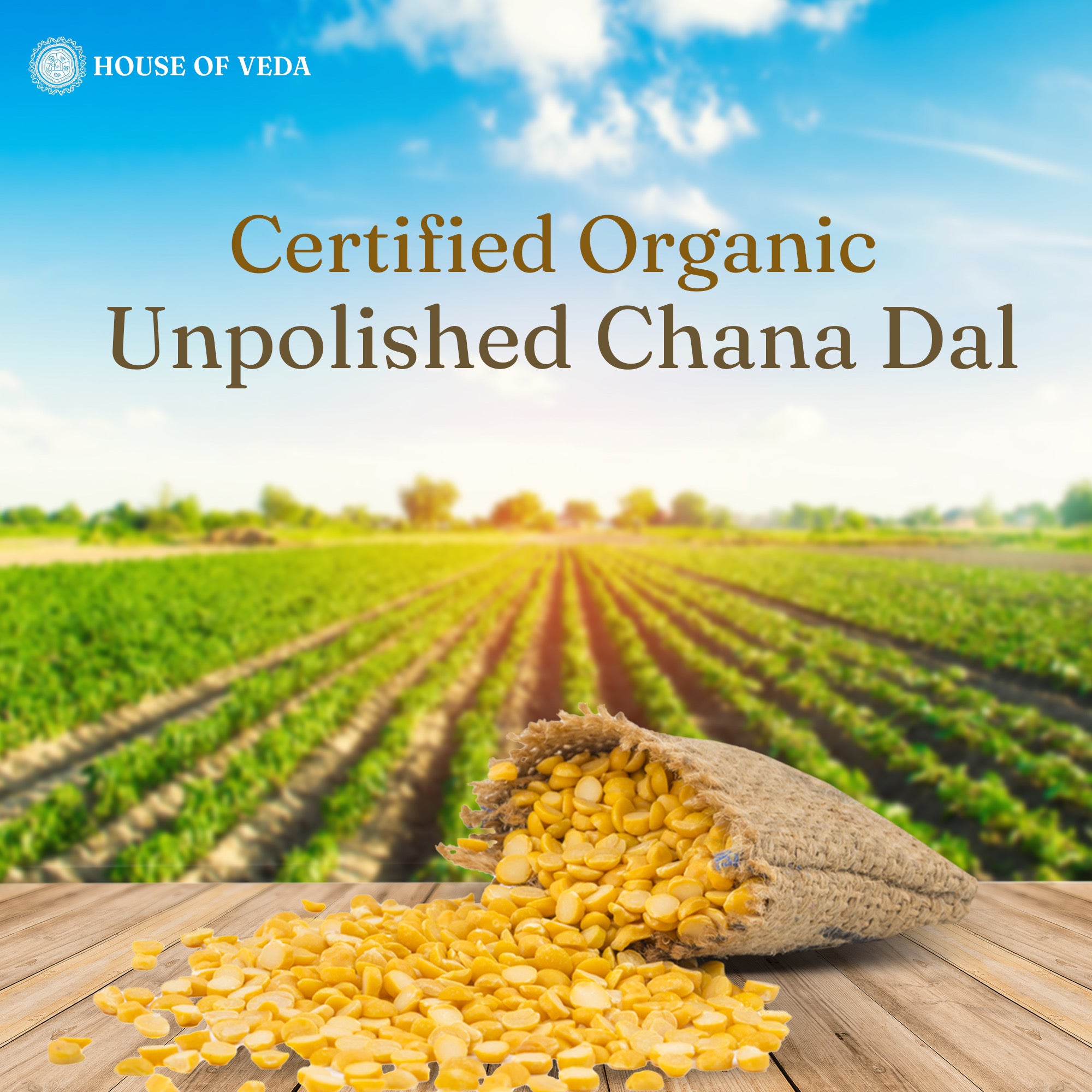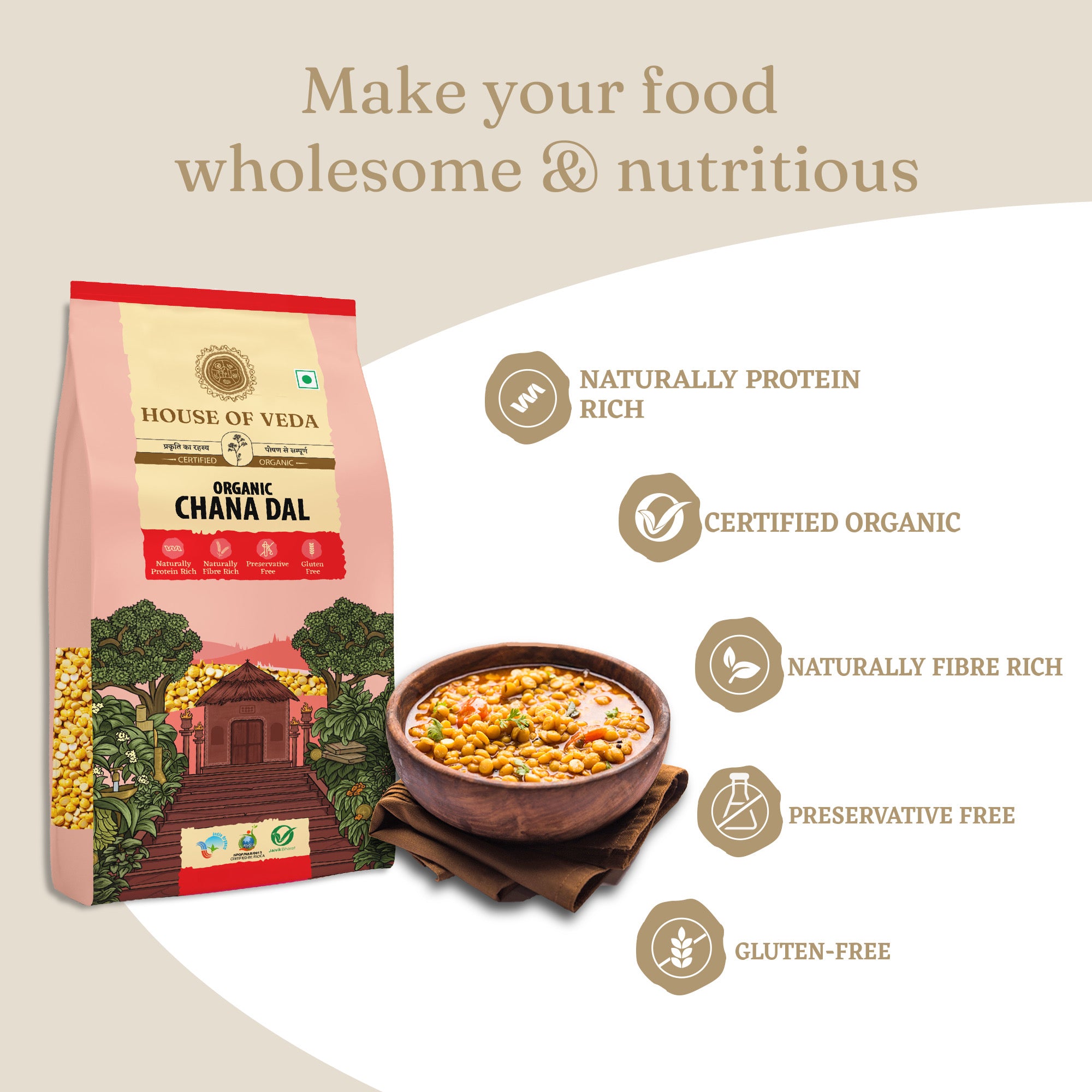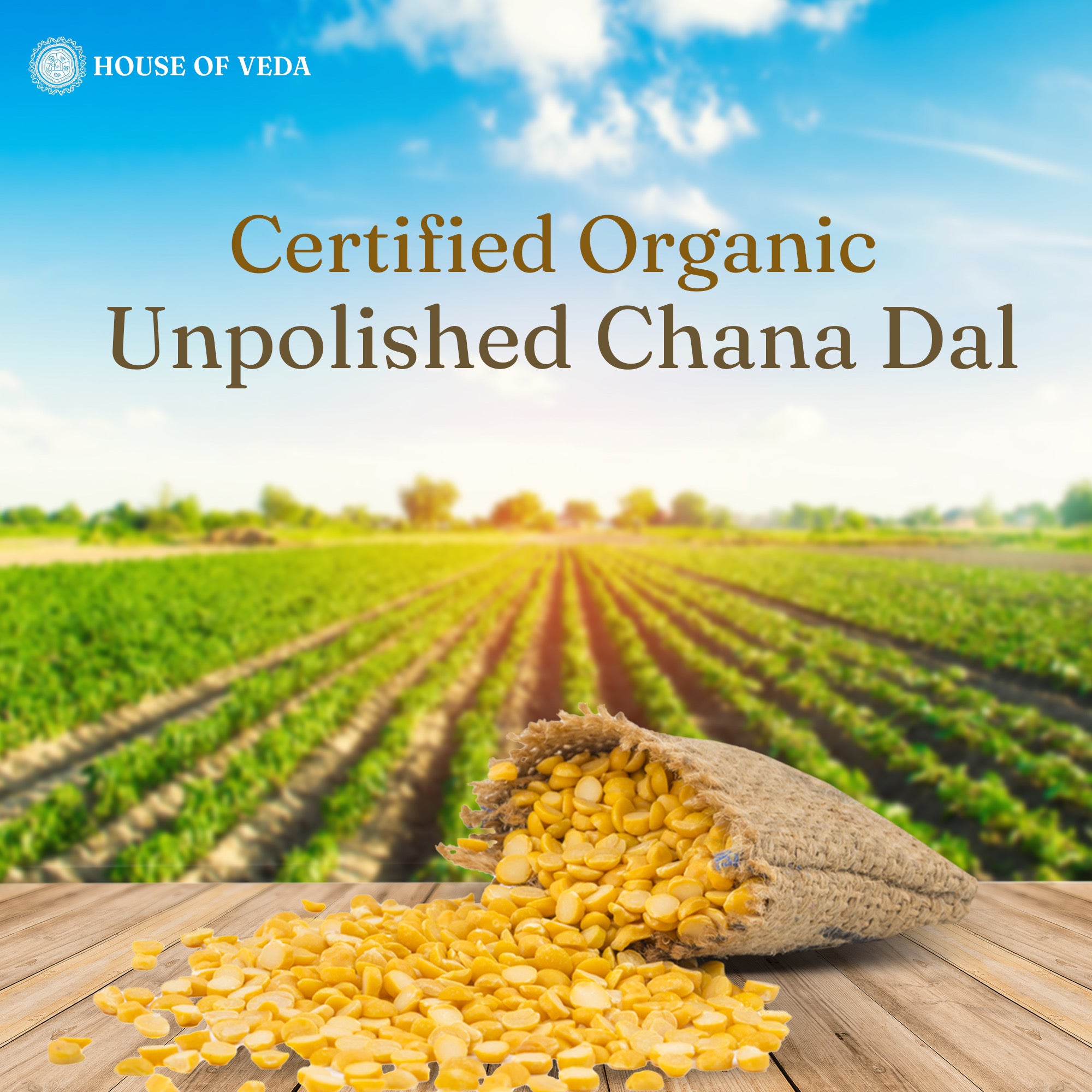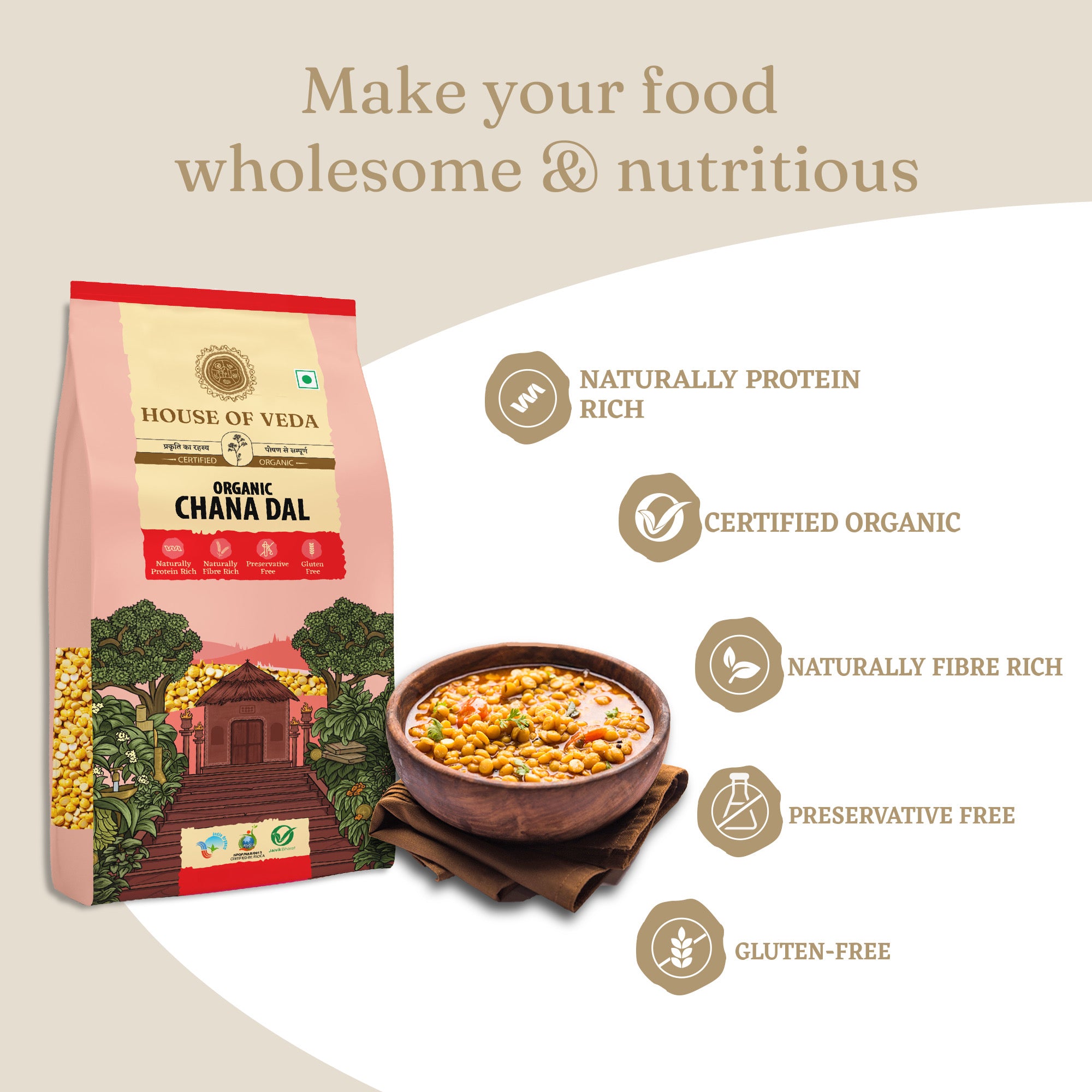 Organic Chana Dal 500g
House of Veda Organic Chana Dal is good for your health as it is unpolished, organically grown, and free from additives and chemicals that help retain its nutritional value. The dal has an aromatic flavour and authentic taste with several nutrients that are good for your body. (Also Available in 1 kg Pack).
· Certified Organic
· Preservative Free and Gluten Free
· Organically grown without the use of any pesticides or fertilizers
· Hygienically packed to preserve freshness
· Unpolished dal for a healthy life

Organic chana dal is made from unpolished baby chickpeas and is used in many Indian street foods. It's high in protein and fibre, and it's one of the most affordable sources of protein out there!