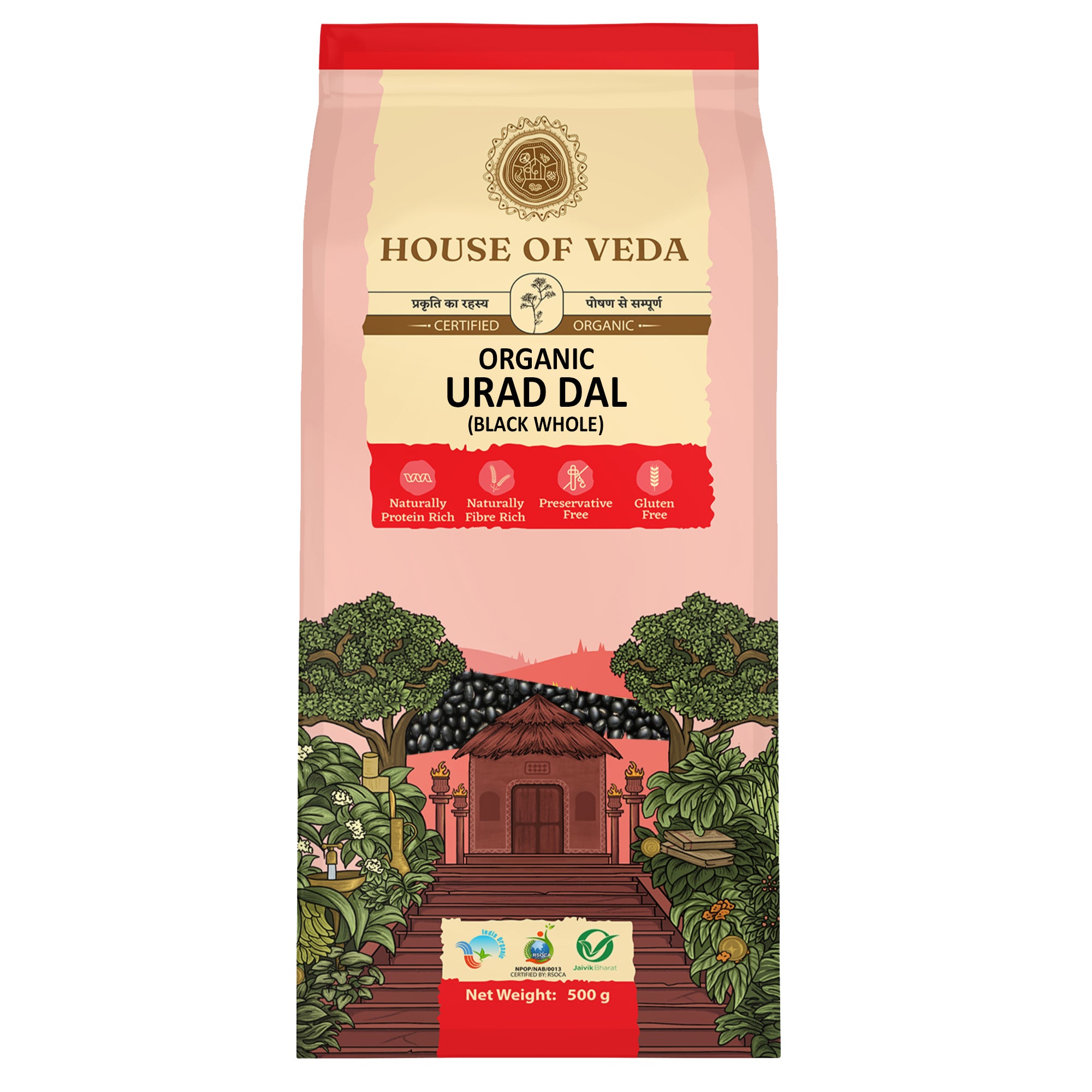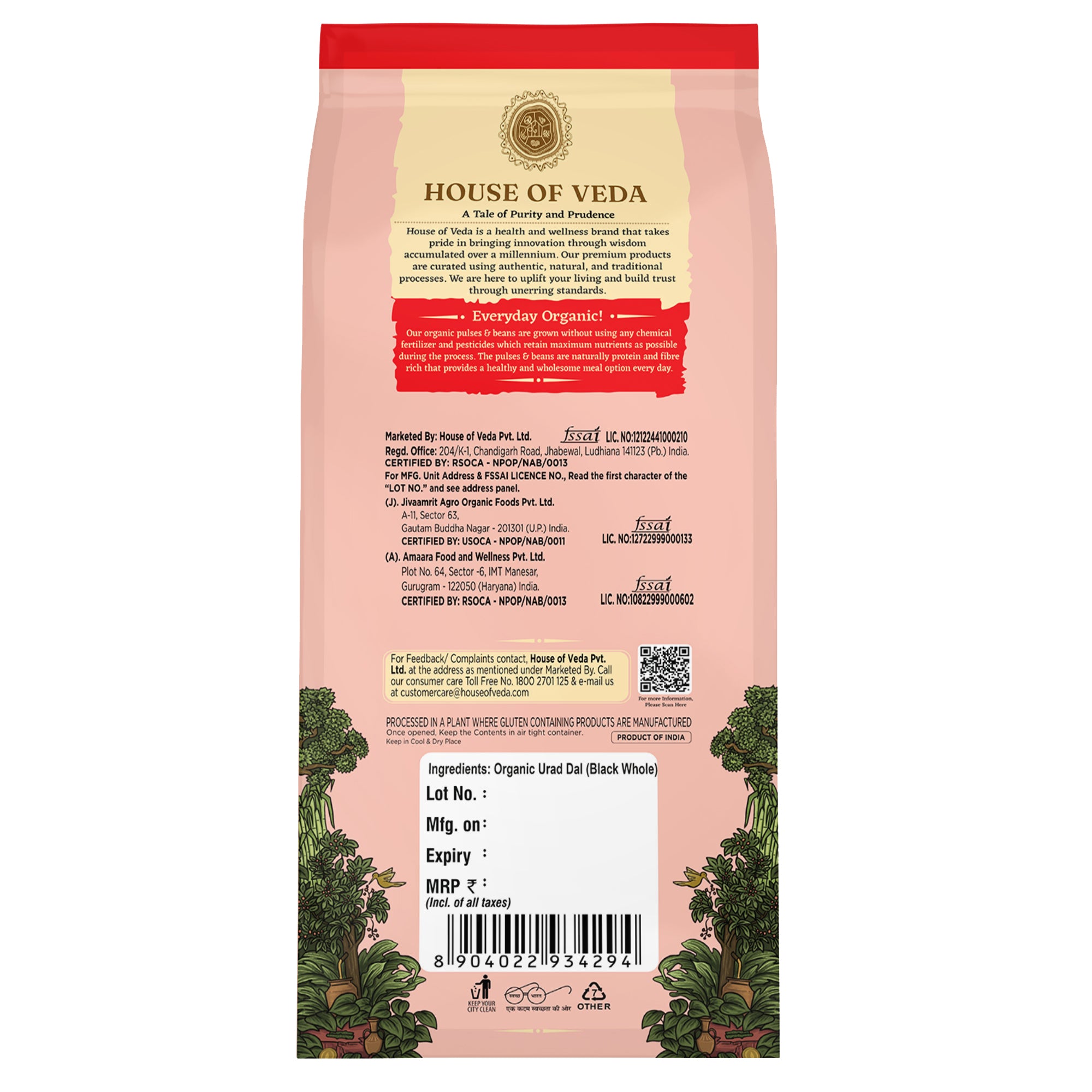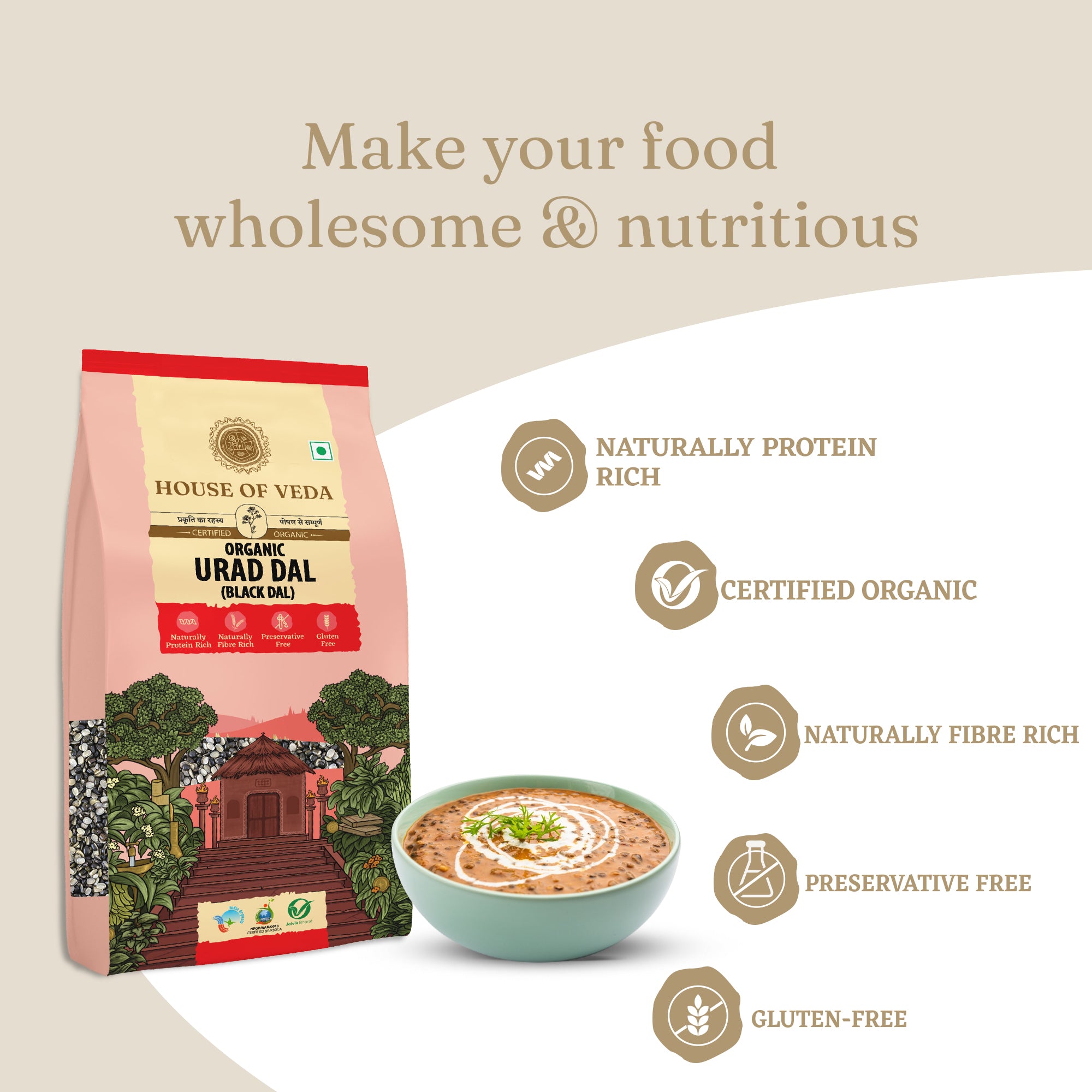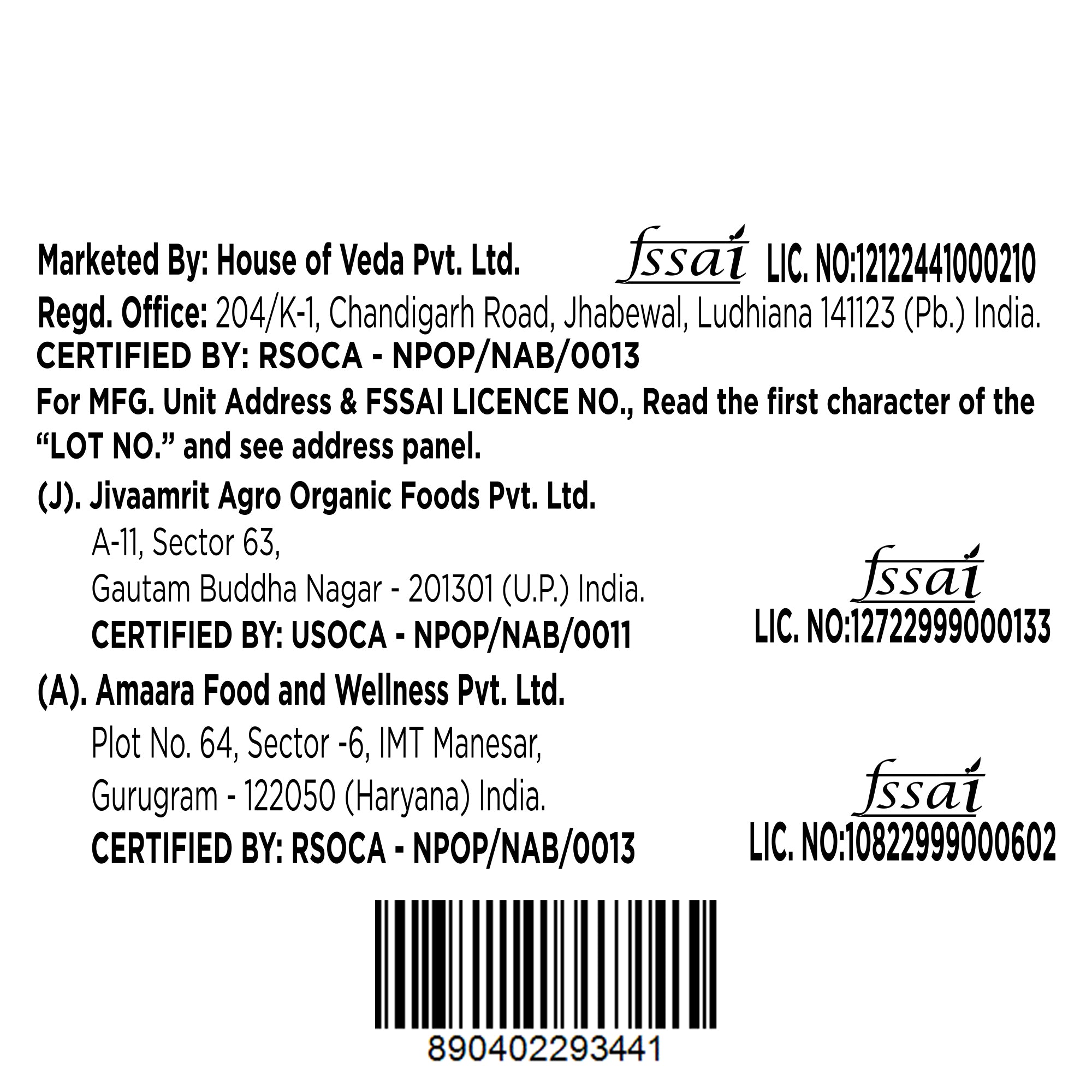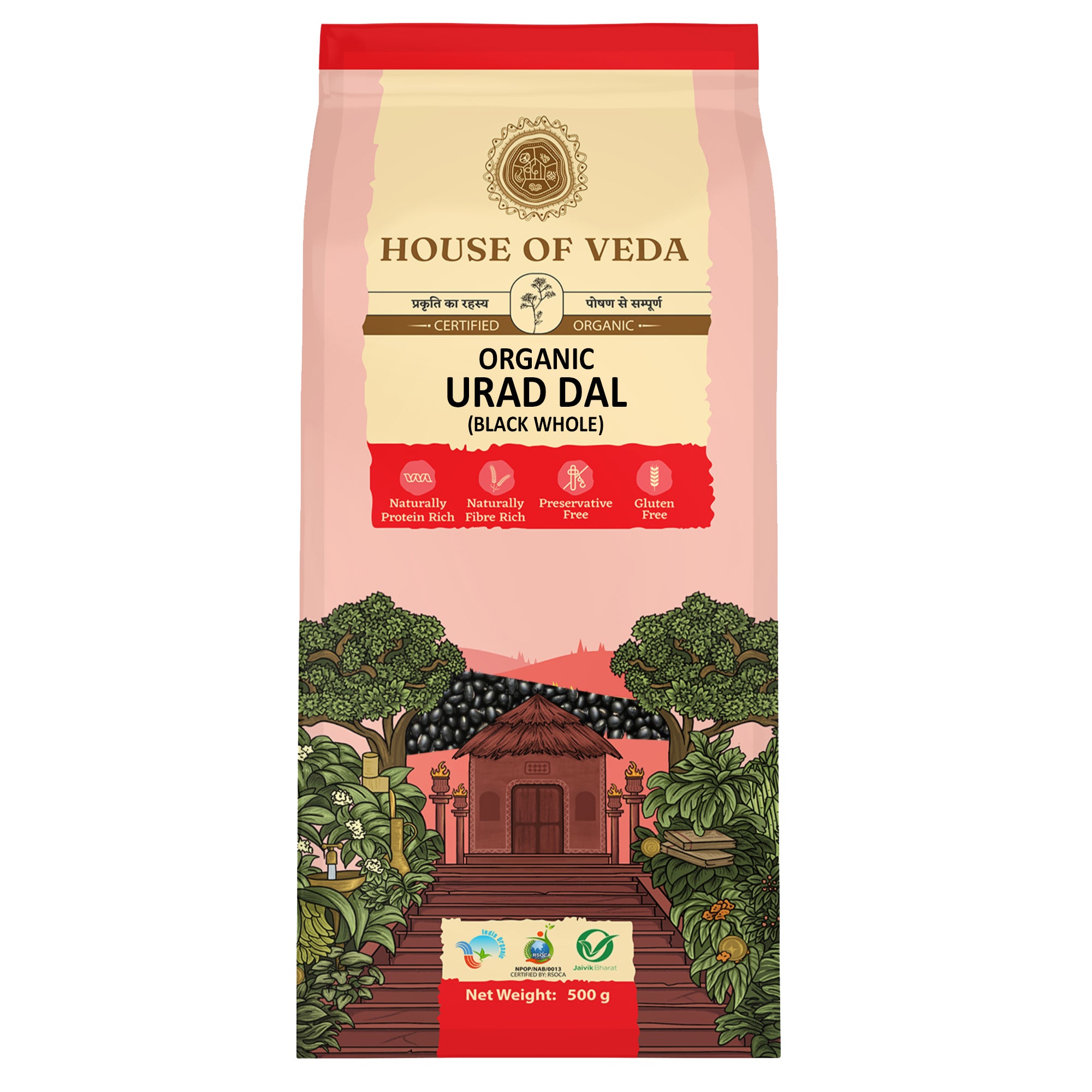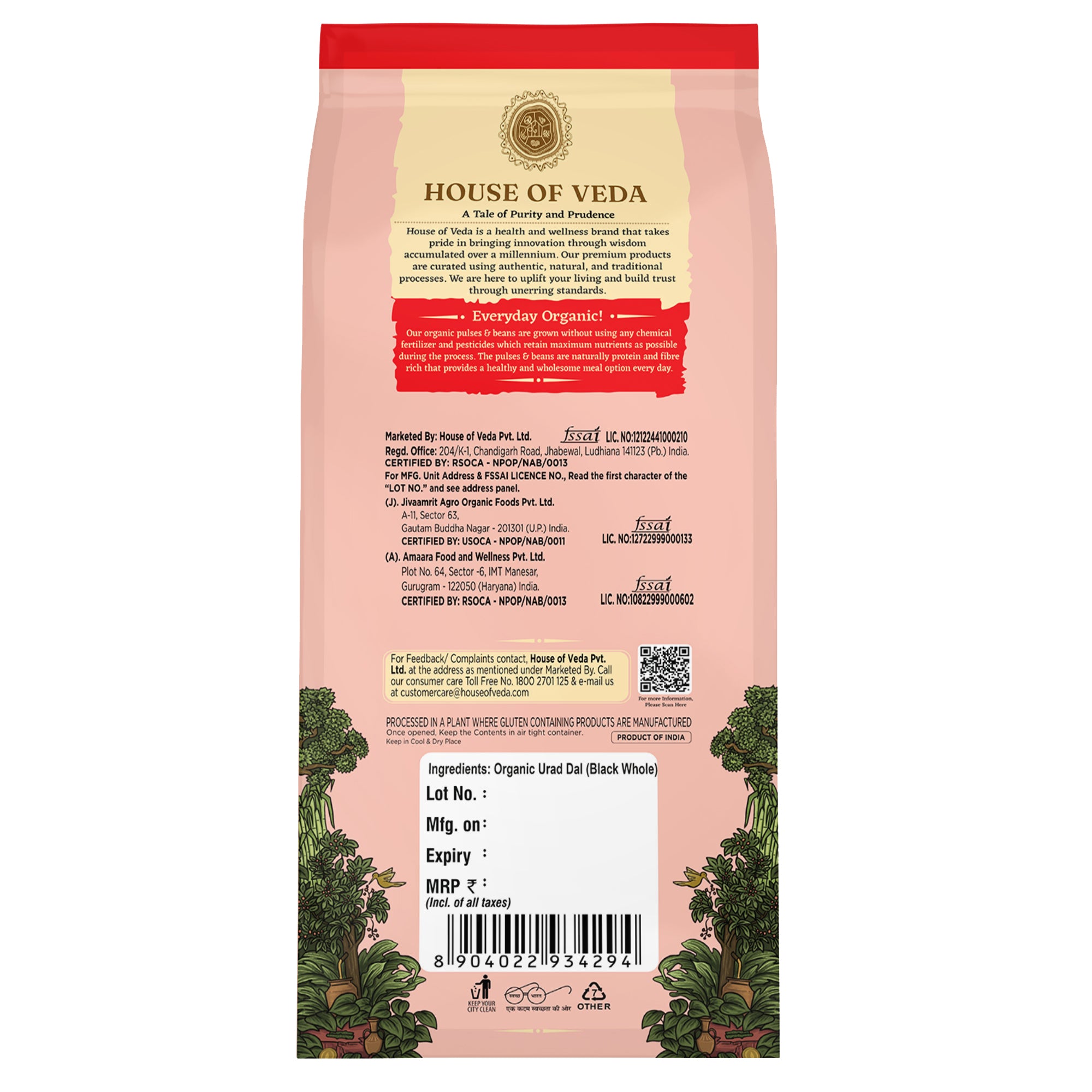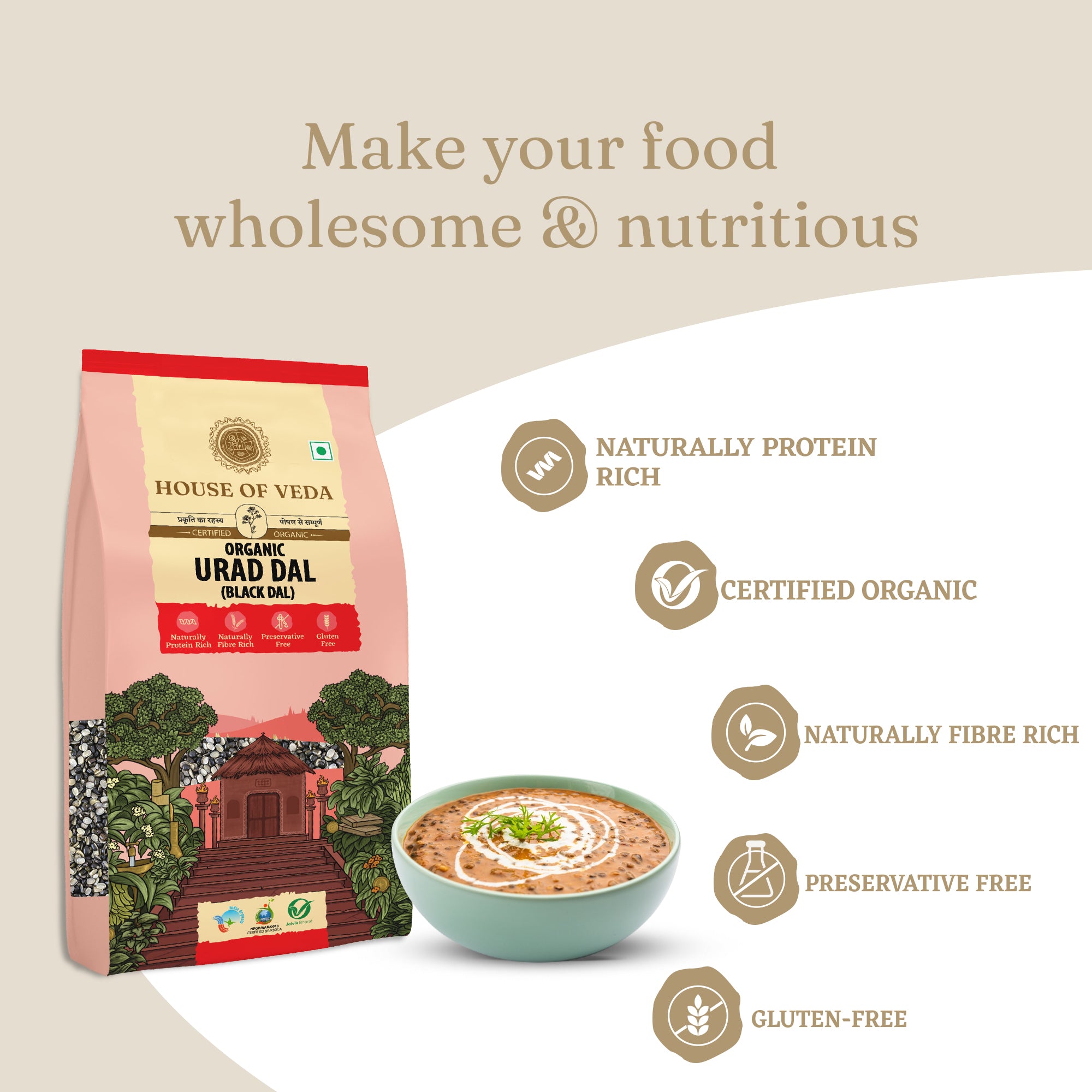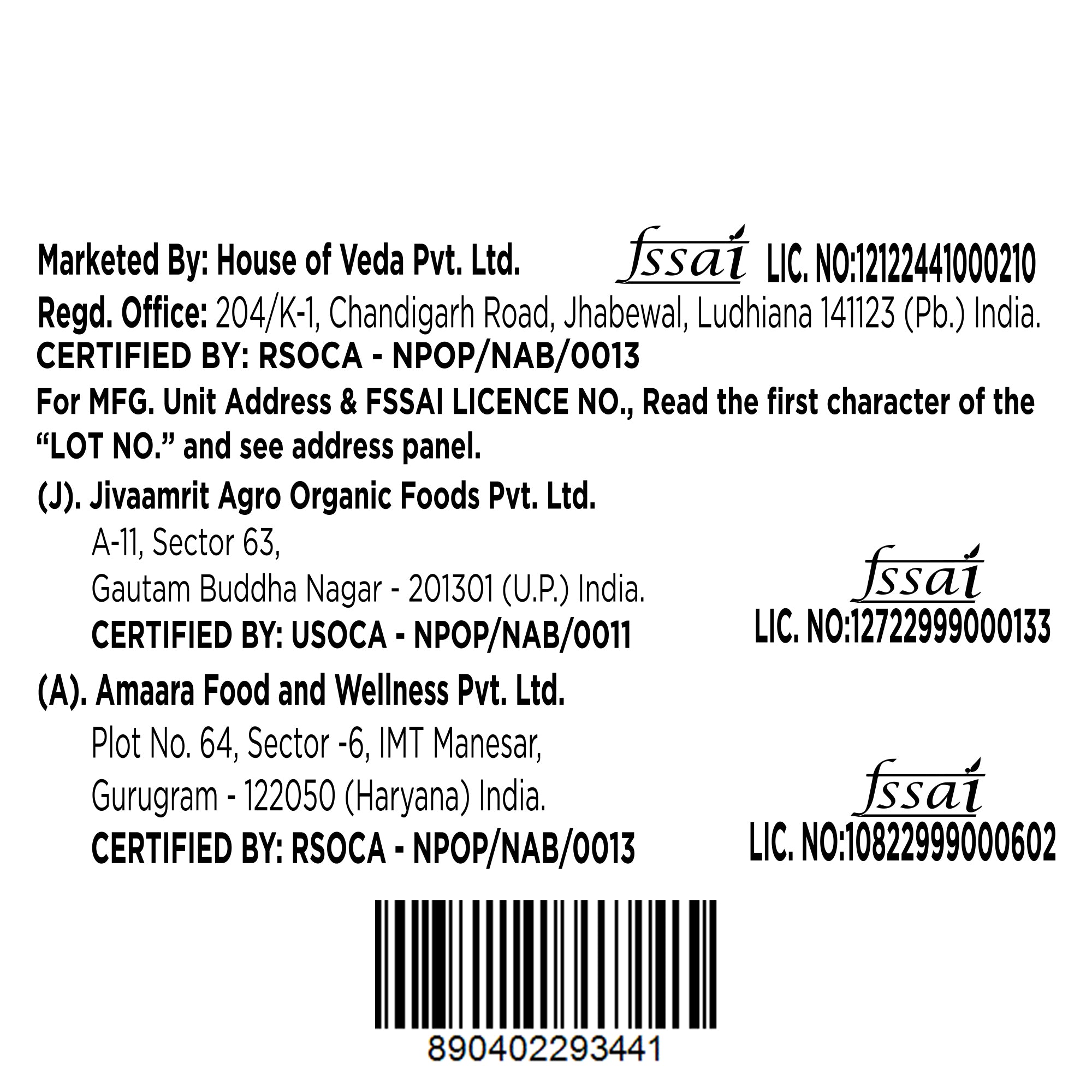 Organic Urad Dal Black Whole 500g
House of Veda Organic Urad Dal is sourced from the best organic farms in India. Our Urad Dal is organically grown and processed and contains protein naturally. The processing of our dal ensures a superior quality and authentic taste. (Also Available in 1 KG  Pack).
· Certified Organic
· Preservative Free and Gluten Free
· Organically grown without the use of any pesticides or fertilizers
· Hygienically packed to preserve freshness
· Unpolished dal for a healthy life

Urad dal, also known as the queen of all dals, is a great addition to your healthy diet. Organic Urad Dal Black Whole has greyish black beans and is high in fiber, protein, iron and potassium.

The health benefits of this fabulous ingredient are endless. It helps to improve digestion and prevent constipation by making you feel fuller for longer. They are also high in fiber which helps with digestion and lowers cholesterol levels.