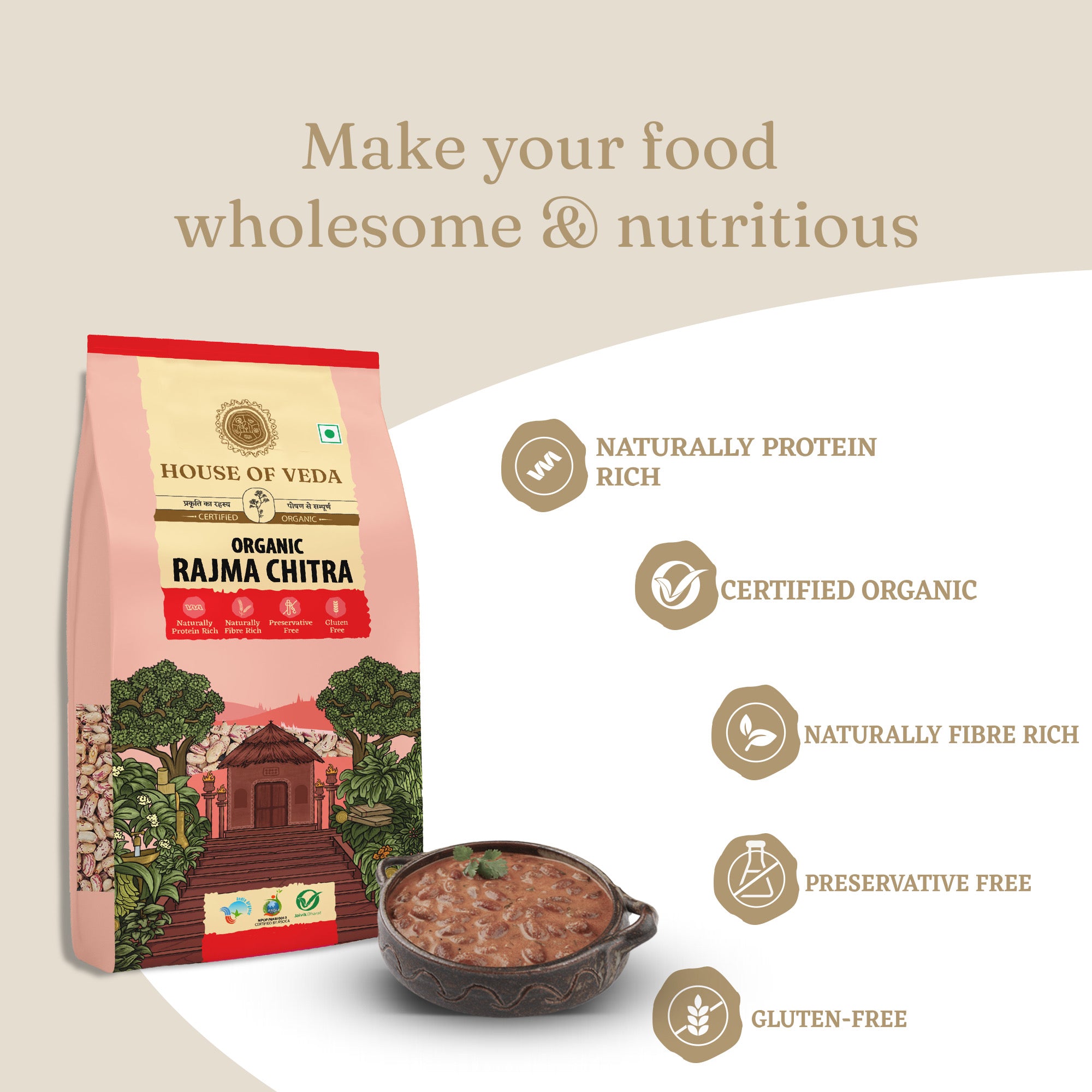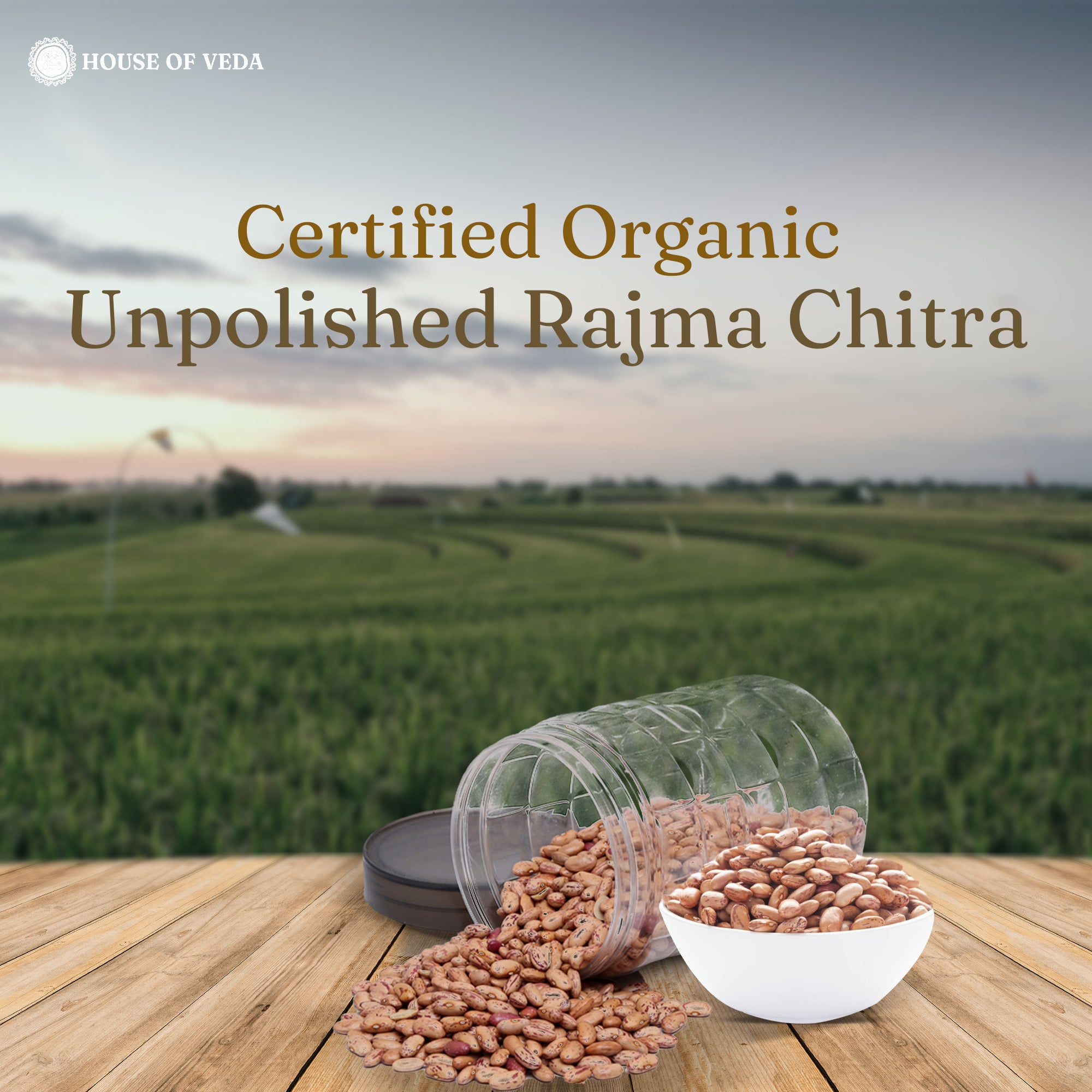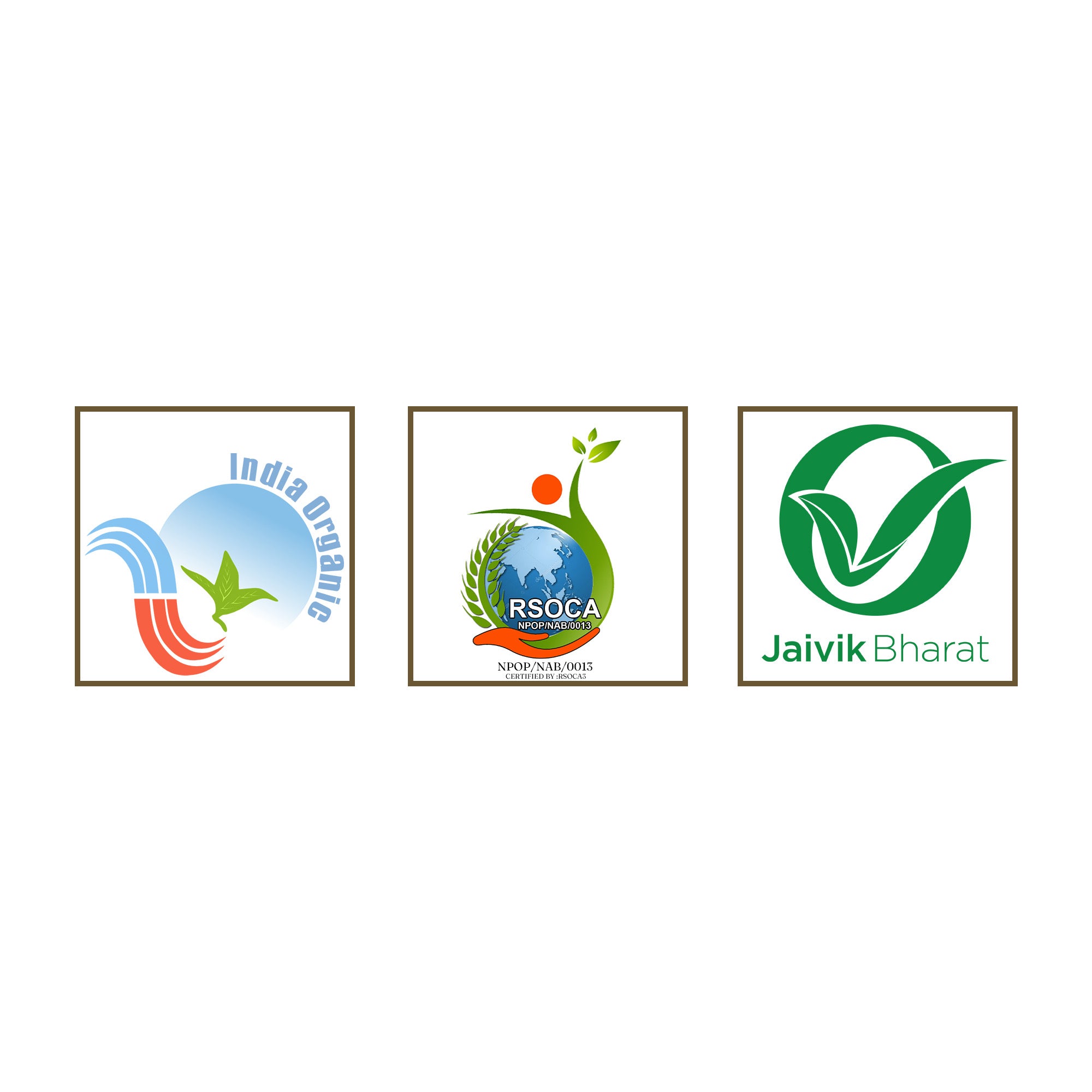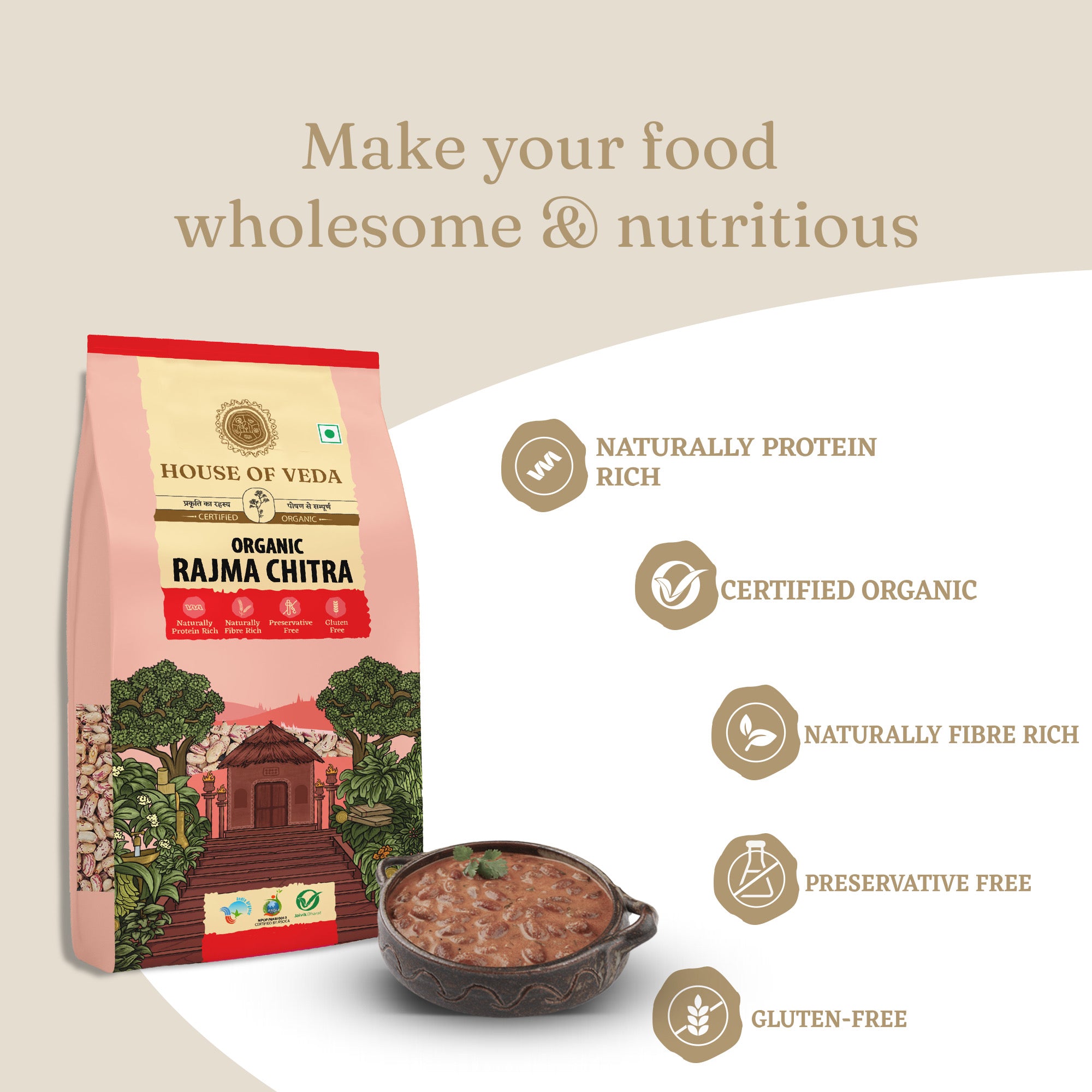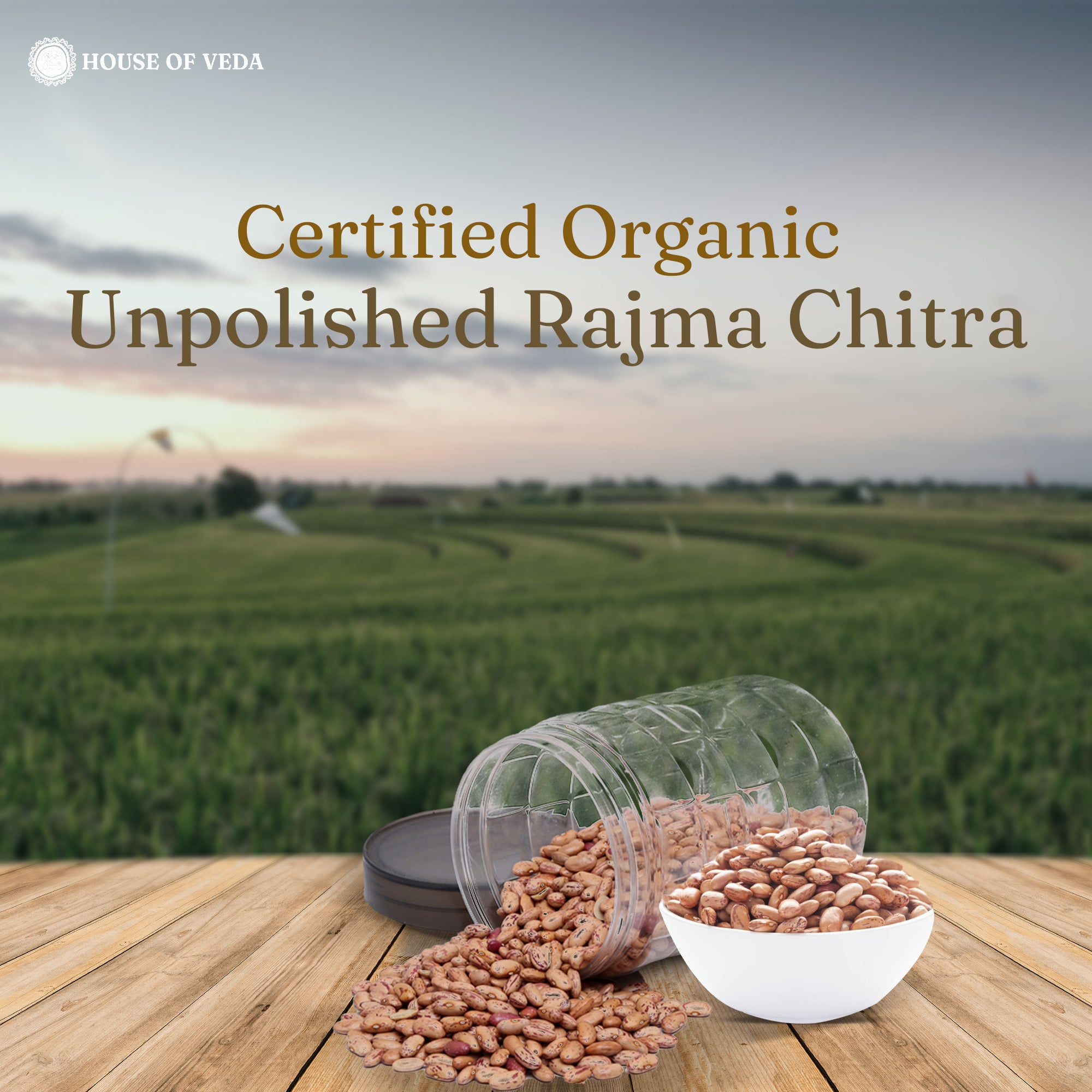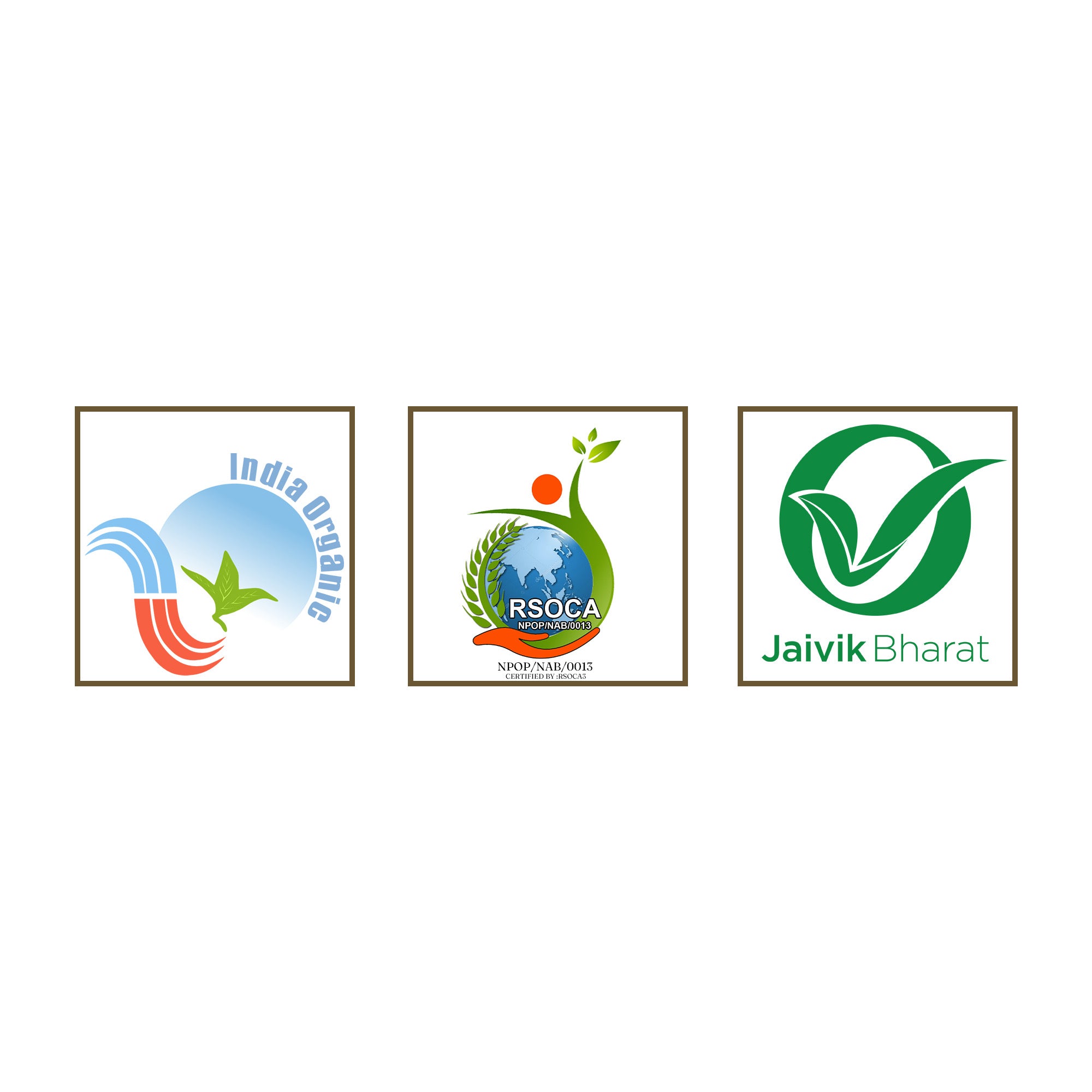 Organic Rajma Chitra 500 g ( Pack of 2)
House of Veda Organic Rajma Chitra is grown organically which makes it healthy and wholesome. It is naturally rich in protein & fiber and also has many essential nutrients required for our body.
· Certified Organic
· Preservative Free and Gluten Free
· Organically grown without the use of any pesticides or fertilizers
· Hygienically packed to preserve freshness
· Unpolished dal for a healthy life

 Organic Rajma Chitra is a traditional Indian dish made with kidney beans, cherry tomatoes, and fresh spinach. It's a great vegetarian option for those who don't eat meat, and it's also gluten-free.

This dish is easy to make and can be served with rice or roti. You can also make it ahead of time and just reheat it when you're ready to eat.