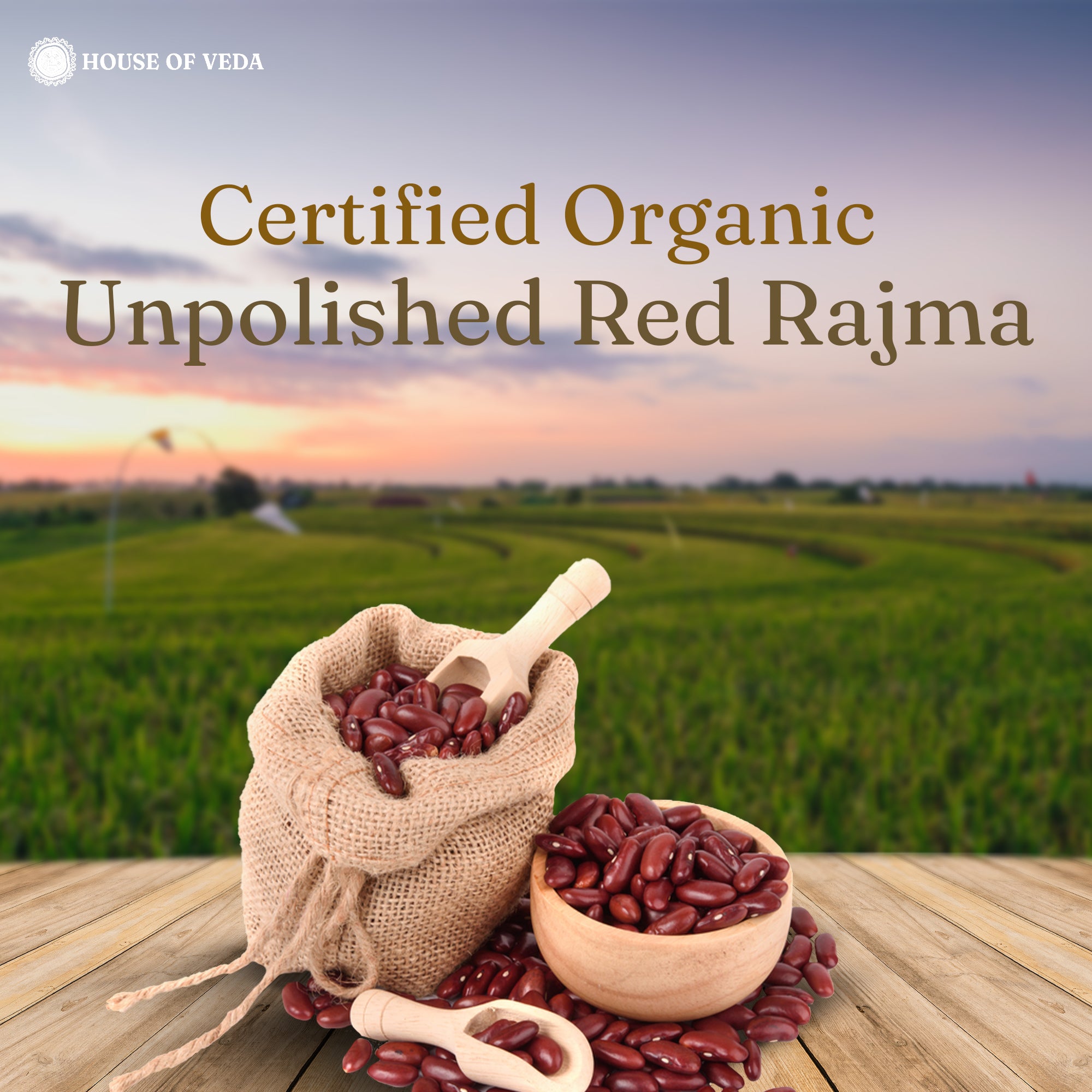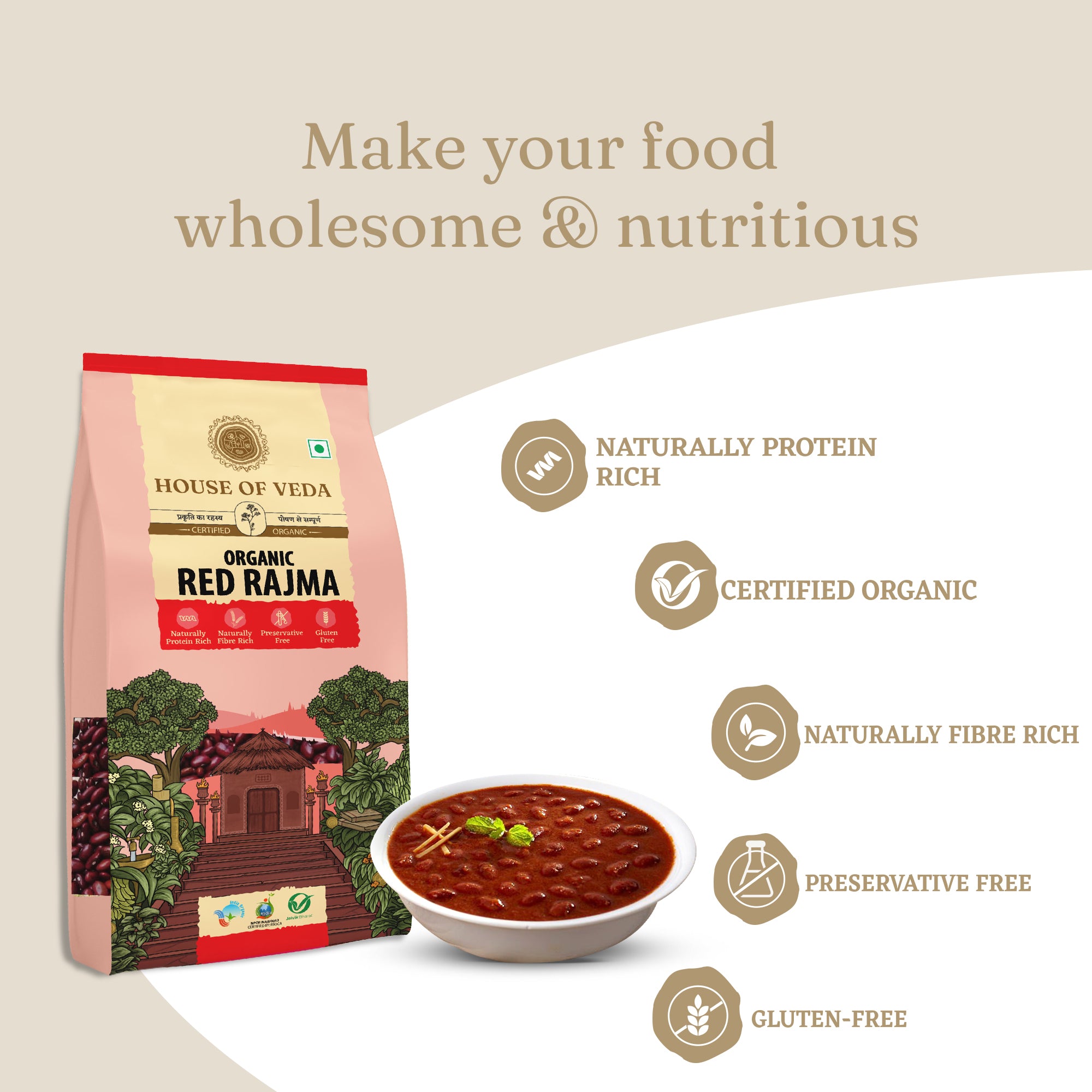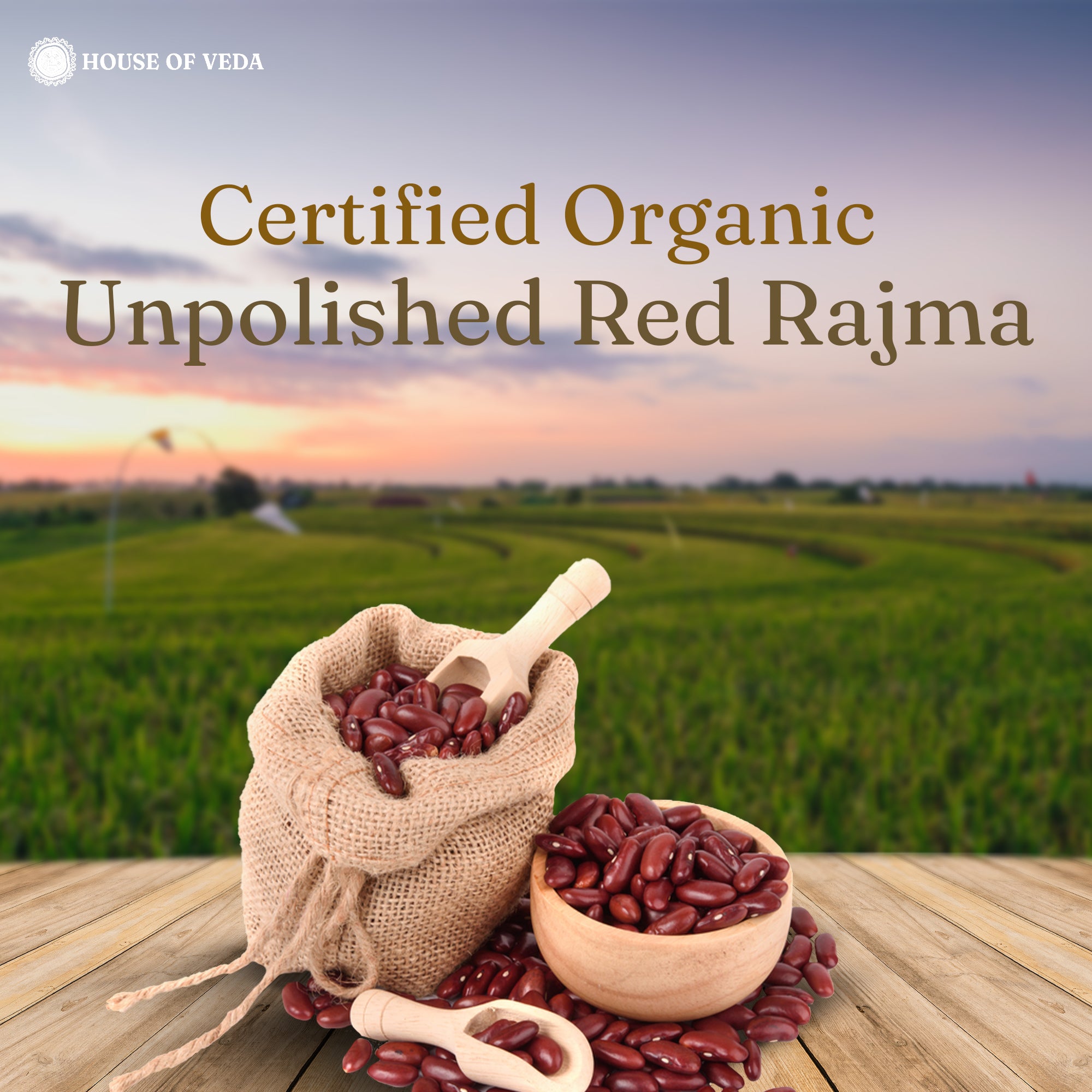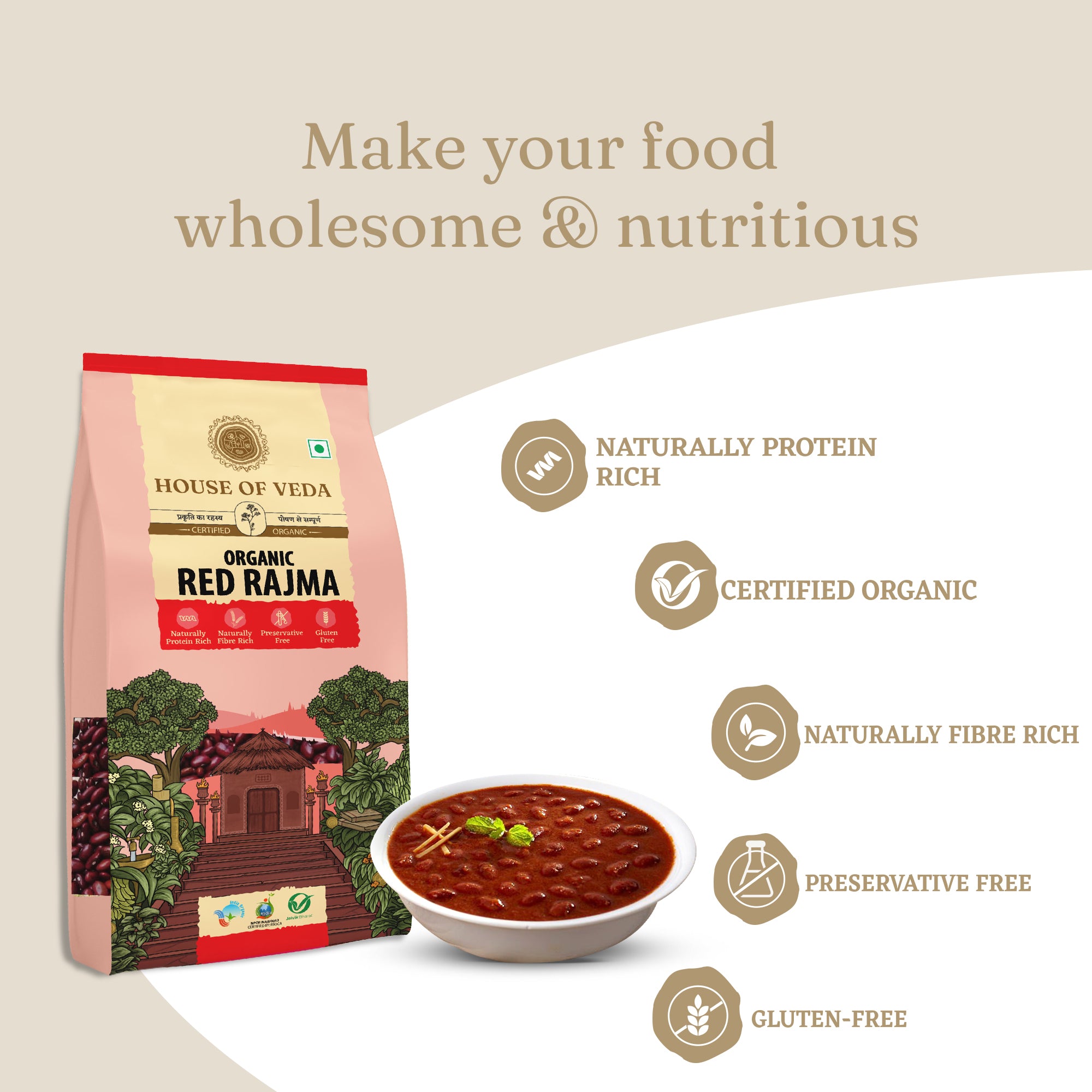 Organic Red Rajma 500g ( Pack of 2 )
House of Veda Organic Red Rajma is sourced from certified organic farms and doesn't use any chemical fertilizers or pesticides in its processing. Our organic red rajma is unpolished, rich in taste, and a highly nutritious everyday meal choice for healthy living. (Also Available in 1kg Pack).
· Certified Organic
· Preservative Free and Gluten Free
· Organically grown without the use of any pesticides or fertilizers
· Hygienically packed to preserve freshness
· Unpolished dal for a healthy life

Organic Red Rajma is a legume that originated in India and is also known as kidney beans. They're packed with protein and fiber, and are an excellent source of iron.