Being Organic: The Trend of the 21st Century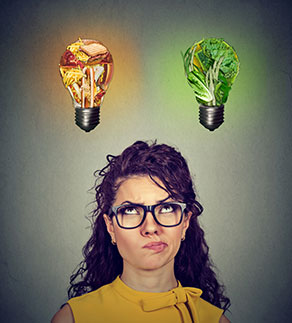 Being Organic: The Trend of the 21st Century
Undoubtedly, nature is the world's best teacher for farming whenever we think about organic farming. What comes to your mind? We start by remembering the roots of India, where farming has been sustained for the past 4000+years. Now, Organic farming is the trend of the day! It keeps the soil intact and the microorganism alive by using organic waste like aquatic, agricultural, and cattle waste. With the growing population and awareness about the importance of health benefits via organic food, worldwide organic farming practices are increasing. The revolution in farming was noticeable after people understood " why organic food is the ultimate solution to all the health issues.
Did you know the fruits, vegetables, and many other things in your shopping basket are produced on farms, sprayed with chemicals and fertilizers? Even dyes are used to enhance the colour of fruits and vegetables before it is ready for sale. So every time you are chopping fruits and vegetables, you are serving the cocktail of chemicals for yourself and your family. Have you thought about it? You are spending money for the peace of mind by knowing that you are intaking nutrients, but you are consuming chemicals that will make you sick. It's time to shift to Organic food: that will secure you and your family with nutritious food.
The word "Organic" is getting the limelight everywhere! 
No wonder.
The organic lifestyle has made our lives happier, healthier, and much better than before! Entering into the new world where natural ingredients are used everywhere helps people get rid of laziness and fatigue, boost their energy level, and give them eternal wisdom.
Aren't you think going organic is an intelligent decision? Yes, it is; here, we have gathered some apparent reason for it. 
Avoid Chemicals: what is your call? Want to consume chemicals? Or the organic crops. Yes, organic yields are nutritious, will build up your immune system, and won't deplete your health by putting unwanted chemicals and toxins into your body.
A powerhouse of nutrition: Yes, organic food is known as a "powerhouse of nutrients" you will get the balance of vitamins, enzymes, minerals, and micronutrients. So it is preferable to spend your money on organic food. It will give you endless health benefits.
Food with unique flavours: Want to have mouth-watering nutritious food? Want to have traditional flavours in your meal? Take a bite of organic food! Its magic will not let your taste buds stop. For instance, people who love sweeteners will love to taste jaggery sugar and coconut sugar. 
Your Fitness buddy: At present, most of the population is fitness freaks, so get home your fitness buddy -organic food and feel the difference in your personality.
So, why have conventional agriculture grown food? It's better to spend some extra penny and have a bowl of nutrition, i.e., organic food. You must have heard the saying, "An Apple a Day keeps the Doctor away. " 
A new saying is, "An Organic Apple a Day Keeps the Doctor away. Yes, it is the 21st century; the more organic food you intake, the more you are safe and secure.