The Power of Mindful Eating: Things You Can't-Miss Knowing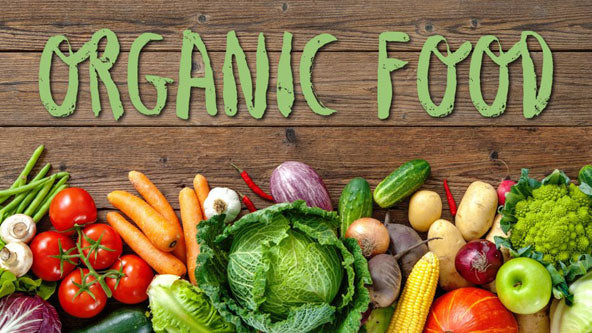 The Power of Mindful Eating: Things You Can't-Miss Knowing
Authentic traditional food is in our roots! The magic of natural ingredients in food has been there for generations. Imagine the secret cooking recipes guarded by families for decades when there was no television, radio, internet, or electricity. The cooking style has changed from then until now because of innovation added to preparing food with the latest gadgets. 
But the same is the importance of organic food, i.e., prepared with all the natural ingredients. But are we taking organic food? Or still, are we consuming food that is unhealthy for our well-being?
"Our Food is all about Mindfulness"
So, what do you know about "mindfulness"? Many individuals think mindfulness is - when we have feelings of frequent hunger pangs, we find the most straightforward option by having packed meals or enjoying ready-cook food. Fear and guilt are the emotions that we deal with regularly when we think about what food we have in our meals. So, can "Mindfulness" help us from getting out of this trap? Absolutely.
It's time to add peace to our food by eating organic meals!
It's the correct time to bring happiness to our "drastic- food-habits"! Aren't we tired of having such an unpleasant and stressful bond with our food? So, here we can say organic food is more about mindful eating. It helps your body to get internal wisdom by intaking natural ingredients, high-protein, high-fiber, and low carbohydrates in your diet. 
Intake organically produced eatables to make your food a peaceful, happy, and replenishing experience. So, we can say mindful eating is not about only maintaining physical and mental health. It's more about maintaining a more balanced lifestyle and elevating a sense of well-being. 
Benefits of organic food on our physical well-being 
All those our grandmother's recipes are prepared from natural ingredients. So the "Organic Food" of today gives us:
Better health: Organic food is a bowl of nutrition because it doesn't contain any toxic chemicals. It is produced from natural techniques like crop rotation and green manure to fertilize the lands. Thus, it offers healthier, safer, and tasty foodstuff and better nourishment to live a healthy life.
Antioxidant content: Organic food is prepared from a natural process. It is free from chemicals and offers nutritionally beneficial antioxidants. And it secures our life from the terror of cancer, vision problems, heart disease, premature aging, and cognitive malfunction.
Antibiotic resistance: When humans intake non-organic food, they consume growth hormones, antibiotics, and vaccines that destroy their immune system. On the other hand, Organic food protects us like a shield. Its nutritious ingredients give us a healthier life as organic food is produced in natural ways.
More robust immune system: Organic food builds our immune system. By eating organic food, you will consume a good bowl of nutrition that contains vitamins, proteins, minerals, and all-natural ingredients that keep your body safe from diseases and enhance your lifespan.
Thus, organic food is the need of the day! Let's bring the traditional essence of flavors with more nutritious food into our lives by adding organic food to our diet.